If you're looking for a Cavachon Puppy or a Shichon puppy from health certified, temperament tested parents from ethical, professional breeders, welcome to our page! Are are PA state licensed and AKC inspected and have over 17 years experience. We are now taking advantage of available, new technology to improve our breeding program even more. We are now DNA testing all our parent dogs in addition to our standard screening process. We are screening for 100s of genetic defects and are ensuring the breed is 100% so you can be sure what breed you are getting. Along with our normal standards of raising puppies, we feel this gives you an even better experience and more peace of mind. We don't have very many puppies available in a year but we focus on quality, not quantity. Contact us to be placed on a notification list and we do have available puppies, we will let you know.
Contact Us: alanasnook@yahoo.com

Call or Text: 570-765-3653

Quality Puppies for sale at affordable prices from Professional PA State licensed breeders. We are AKC inspected and meet or exceed all of their standards. Health guarantee and lifetime support provided with all puppies! We have over 17 years experience and stand behind our puppies.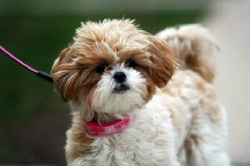 Thanks for stopping by our kennel's website. Feel free to browse the site and contact us with any questions you might have about our dogs or puppies for sale.
We are responsible, professional dog breeders. We are Pennsylvania state licensed and inspected, as well as AKC inspected we meet or exceed all of their standards satisfactorily. Any prospective puppy buyer is welcome to our facility to meet the puppies and their parents.
We only breed, raise and sell our own puppies from our own lines. All parent dogs are cleared for breeding and must pass our temperament testing as well. All parents are on site and able to be visited when picking up your puppy. We do not allow visits before puppies are ready.
Feel free to call 570-765-3653 with any questions between the hours of 8 am and 8 pm or
email
or text anytime. Emails are usually answered within 24 hours. If we don't answer within 24 hours, please call and/or email again. Technology is not always 100% reliable. We are open BY APPOINTMENT ONLY. We are very busy and there is a chance we will not be at the kennel if you come without an appointment. We are closed every Sunday.
Please note: We CANNOT hold a puppy for you without a deposit. We receive many phone calls and emails every day and the puppy you are interested in may be sold before you commit. Please keep this in mind when deciding whether or not to place a deposit on a particular puppy.
---
Buying your first puppy can be an intimidating experience, but Shade Mountain Kennel is here to help. We are committed to being here for you throughout your entire puppy-purchasing process and will answer any questions and will help you with some common questions to ask when choosing the right puppy... no matter if you are looking for a Cavachon puppy or a Shichon (Teddy bear) Puppy, we will help you find the best fit for you. We also sometimes have the purebred puppies available that are used to produce our hybrid puppies such as Bichon puppies, Shih Tzu puppies and others.

We are Shichon and Cavachon dog breeders with puppies for sale and we are more than happy to answer questions related to the sale of one of our puppies. We are just as concerned about the type of person/household we are releasing our puppies to as you are about where your puppy comes from. Whether you are looking for a Shichon puppy or a Cavachon puppy you need to do research on that breed and decide which puppy is the best fit for your family. Remember: It is up to both the puppy buyer and the puppy breeder to be comfortable with one another and to ensure that the puppy has been and will be treated properly. Each Cavachon Puppy and Shichon Puppy is different and special in their own way. You can rest assured that no matter which breed you choose, you will be choosing the best possible puppy if you choose to adopt a puppy from the professional breeders at Shade Mountain Kennel.
We use and recommend Life's Abundance Dog Food for optimal health!